In no time, we'll see more electric and hybrid cars on the road than petrol and diesel combined. And, although this might be a scary thought for many petrolheads, it's because of legislative changes and increased investment in alternative fuels that this is taking place.
Since 2009, the UK has offered a Government Car Scrappage Scheme in a bid to reduce the number of older pollutant vehicles on Britain's roads. Whilst this scheme is well over a decade old, it's now being used to aid the UK's net-zero target and introduce alternative-fuel cars to Britain's roads, eventually replacing new petrol and diesel cars. In some areas of the country, you could get up to £2,000 for scrapping a 2005 Toyota Yaris, a 2003 Rover CityRover, a 1990s Ford Escort van – the list goes on.
What is the Government Car Scrappage Scheme?
First introduced in 2009, the Government Car Scrappage Scheme encourages registered vehicle owners to scrap their old and high-polluting vehicles. In some cases, you might get a good deal on an eco-friendly car or some money towards a new car altogether. It's a win-win situation.
As the UK is aiming to decrease its total carbon emissions by 2050, one way it can achieve this is by reducing the number of high-CO2-emitting vehicles on its roads. Alongside the introduction of ULEZ (ultra-low emissions zones) in 2019, the increasing number of charging stations and rising VED (Vehicle Excise Duty) rates, also known as vehicle tax, it is slowly becoming harder for you to own a high-pollutant vehicle. Of course, it's important to know that it's not compulsory to scrap your current car.

Why is the Scheme Important in the UK Now?
Ultimately, the UK Government has been tasked with reducing recorded carbon emissions from 1990 by at least 100% before 2050. To achieve this, they've created incentives for all industries and citizens of the UK to take action, making it a collective effort to bring down greenhouse gas emissions.
For the automotive world, this means some sacrifices for petrolheads, but with a compensation that is likely to whet the appetite. Much older, fuel-thirsty vehicles can be traded in for scrap, with a guarantee of discount or money paid towards a new car. And these don't have to be your run-of-the-mill domestic market cars either. You could put the discount towards a hearty 600hp electric car if the option was available.
However, the Government Car Scrappage Scheme won't work on its own, and for the UK to achieve its target, more changes have been put in place. Alongside an increasing number of ultra-low emissions zones (ULEZ) around the UK, rising VED rates for cars with higher CO2 emissions, and the ban on the sale of new petrol and diesel cars, the automotive industry is doing its part. Although it's not currently compulsory for you to scrap your current car, many motorists are choosing to trade in their older models for discounts on more compliant vehicles.
When did the Government Car Scrappage Scheme Start?
Originally, the Government Car Scrappage Scheme started in 2009 to encourage Britain's motorists to purchase new cars. It was designed to influence revenue in the automotive industry and remove older, more polluting cars from the road.
Whilst its purpose is still the same as in 2009, there's even greater urgency now to reduce the number of highly pollutant cars on our roads. With net zero targets to be reached by 2050, it's part of the UK Government's commitment to improving the country's greenhouse gas emissions.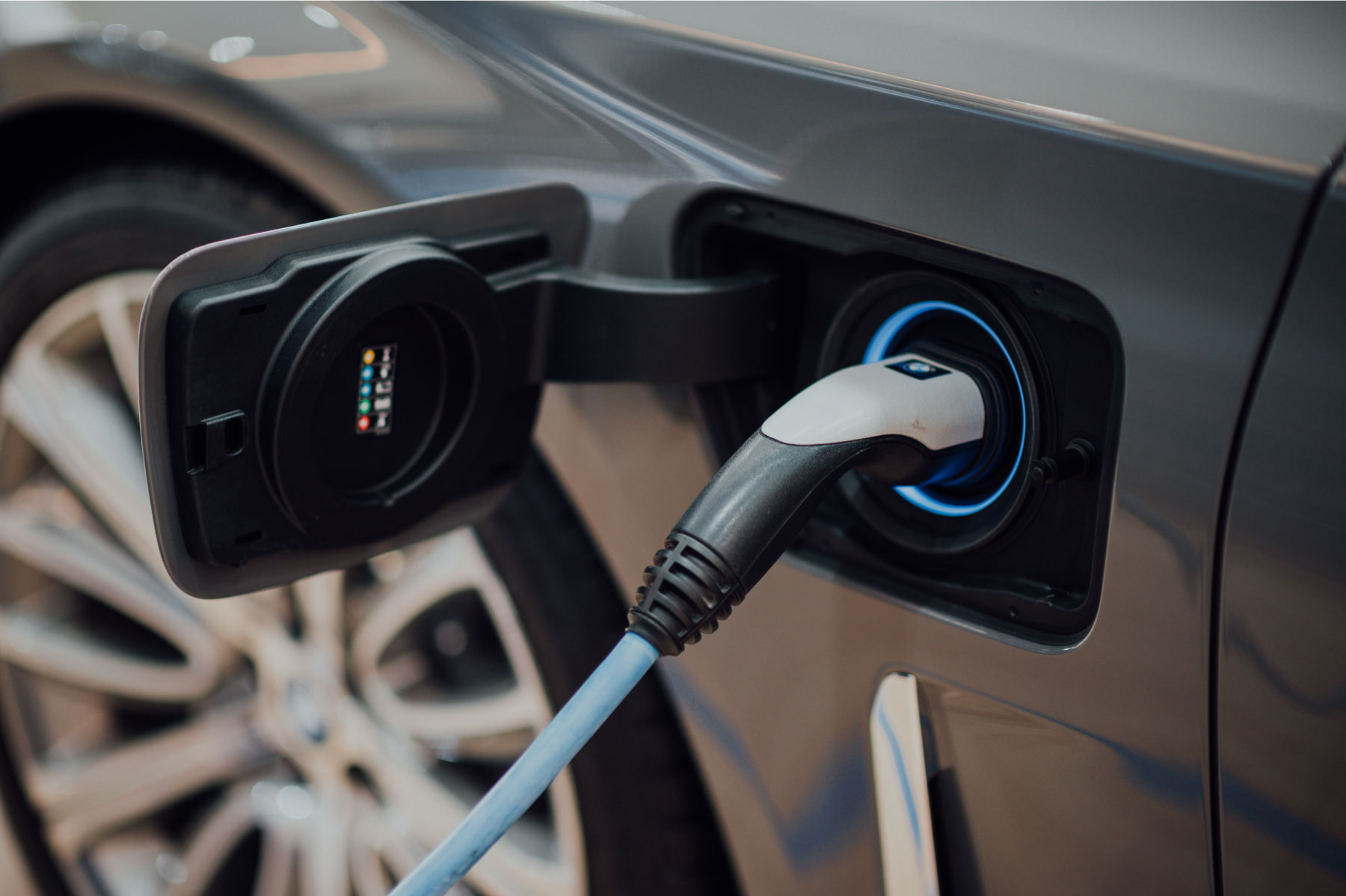 How Does the Government Car Scrappage Scheme Work?
If you're looking for a discount or some money towards a new car, you might be able to trade in your old one to get it. You may not be able to trade in an old Citroen Xsara Picasso for a brand-new Lotus Evija, but you could get some assistance towards your next purchase. Here's what you need to do:
1. Check Eligibility
We've included a section below around eligibility to help you understand if your current vehicle is eligible for the scrappage scheme. Essentially, if your car, van, minibus or motorbike isn't compliant with Euro standards, you could trade it in. Euro standards are the regulations set by the EU to determine an acceptable amount of car exhaust emissions. It's unlikely you'll be able to trade in anything dated after 2015, but your 2003 Ford Focus or 1998 BMW 5 Series, could be accepted.
2. Explore Local Scrappage Schemes
Depending on the area you live in and the local authority, you might be able to benefit from a scrappage scheme. Some cities have also introduced a scheme to run alongside newly-introduced clean air and low emissions zones, giving residents an affordable option when replacing their cars. These include:
Birmingham's Clean Air Zone Scrappage and Travel Credit Scheme
If you're local to Birmingham, you might be able to scrap your old car for free and receive a £2,000 grant that can be used either as travel credit or towards a compliant vehicle. What's more, the City Council has partnered with a business that facilitates both the scrapping of the car and the sourcing of a compliant one. Alternatively, residents can choose £2,000 credit for West Midlands trains, buses, and the Metro system.
To be eligible for this scheme, you'll need to meet certain requirements. These include:
People who live outside the Clean Air Zone
Being the registered owner/keeper of a non-compliant vehicle since the 10th of September 2018
Work at least 18 hours each week at a premises within the Clean Air Zone
Earn less than £30,000 a year
Bristol's Clean Air Zone Scrappage Scheme
Business owners and individuals living in Bristol also have a scrappage scheme they can benefit from. In fact, if the circumstances are right, the financial support available could range from £2,000 for cars and £16,000 for coaches. As funding is limited, there are examples where some individuals might be prioritised over others. Small businesses in the local and neighbouring areas, charities, sole traders, Blue Badge holders and individuals on less than £30,000 a year are the priority.
Individuals looking for support will need to:
Earn less than £30,000 a year
Be the registered keeper of the vehicle with a V5C that reflects this
Have owned the vehicle for at least 12 months
Blue Badge Holders or carers must meet the following criteria:
Regularly enter and use the Clean Air Zones
Earn less than £30,000 a year
Be the registered owner of the vehicle according to the V5C
Have owned the vehicle for at least 12 months
Small and medium-sized enterprises, as well as those who are self-employed, may be prioritised for business-related grants. They must meet at least two of these conditions:
Have an annual turnover of no more than £36 million
Have a balance sheet worth no more than £18 million
Have no more than 250 employees
They must also be the registered owner of the vehicle on the V5C and have owned the car for at least 12 months.
Taxi and private hire drivers can only benefit if they are licenced with Bristol City Council.
London's Ultra-Low Emissions Zone Transport for London Scheme
With London's expansion of ULEZ areas constantly growing, there is more focus on reducing the number of high-pollutant vehicles on the city's streets. To qualify for the scheme, applicants must be situated within one of London's 32 boroughs or somewhere in the City of London and receive certain benefits.
London's Ultra-Low Emissions Zone Van Scrappage Scheme
Businesses operating within London's ultra-low emissions zones, one of 32 boroughs or the City of London, can apply for the scheme if their vehicle does not meet ULEZ emissions standards. This scheme is only available to companies with one to 50 or fewer employees.
Sheffield's Clean Air Zone Scrappage Scheme
Sheffield's car scrappage scheme can be accessed by eligible residents and businesses, offering a grant towards the purchase of a fully compliant vehicle. Firstly, applicants must meet the following criteria:
Own a vehicle that is non-compliant, meaning you have to pay to drive in a clean air zone
Hold a valid MOT certificate or Vehicle Compliance Certificate for the vehicle
Have owned the vehicle for at least 12 months at the point of application and before 12th December 2022
Have a UK bank account
For applicants running businesses, or with vans, LGVs and coaches, each of these vehicle types has their own criteria.
Scotland's Low-Emissions Zone Scrappage Scheme
In return for scrapping high-polluting and non-compliant vehicles, applicants could receive a cash grant of £2,000 towards the purchase of a compliant vehicle. As this is a scheme offered to lower-income households, there's also the opportunity to receive £500 to help purchase more sustainable travel options like a bicycle or public transport vouchers.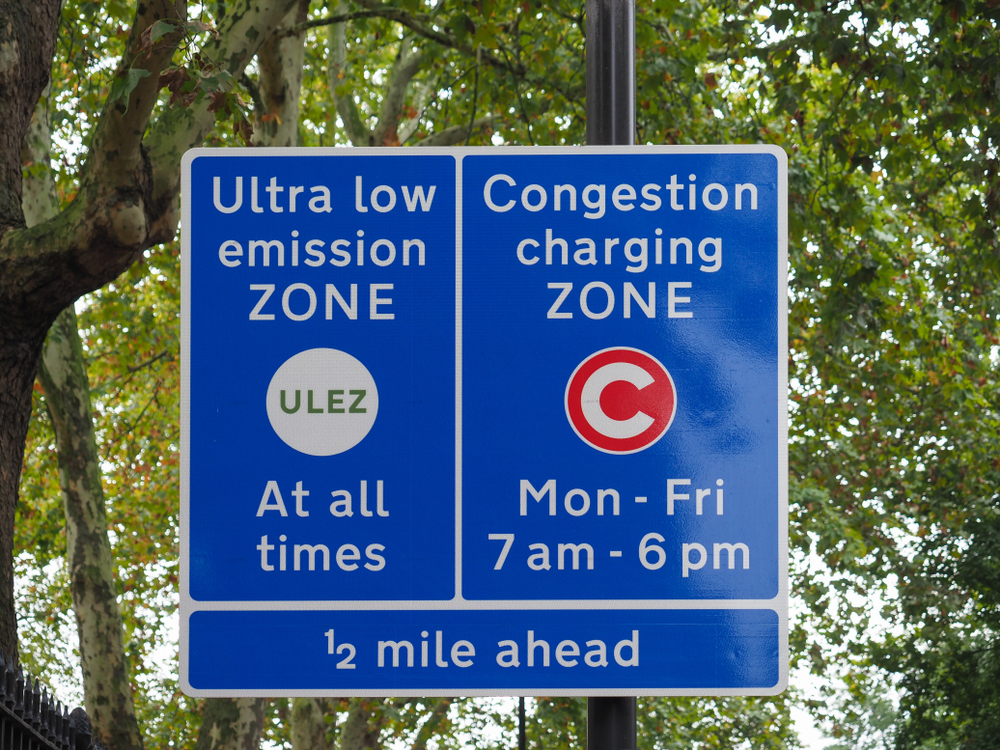 3. Check Scrappage Schemes at Your Local Retailer
Almost all reputable manufacturers could be offering a scrappage scheme that enables you to trade in your old vehicle and get discount or a cash grant towards one of theirs. Terms and conditions will depend on the individual retailer and what they're offering at the time. But it's a great way to get something newer and more compliant without paying the scrappage fee yourself.
How Do You Know If Your Car is Eligible for the Government Scrappage Scheme?
One way to determine if your car is eligible is through its Euro emissions number. On the date of manufacture, each vehicle is given an emissions standard rating. This is what determines your car's eligibility for the scheme.
Petrol vehicles with a Euro 1-3 rating are currently eligible for the scheme, which covers anything dated up to 31st December 2005. In some cases, your car might be compliant with Euro 4 and, if it is, it won't be able to be scrapped as part of the scheme.
It's a different situation for diesel vehicles, especially as they're viewed as one of the most polluting. If you own a diesel car, van or minibus, you stand to benefit more from the scheme, especially as older vehicles are likely to cost you more in ULEZ charges. Anything dated up to 31st August 2015 that isn't compliant with Euro 6 standards can be scrapped.
Motorbikes are also covered under this scheme, with Euro 3-6 as the current standard for them. You'll be able to find out if your motorbike is eligible on your V5C.
You'll find any cars you've owned that are dated from 1992 onwards will include the rating on your V5C. Alternatively, you can use one of these compliant vehicle checkers:
England Clean Air Zones, covering:

Bath
Birmingham
Bradford
Bristol
Portsmouth
Sheffield
Tyneside – Newcastle and Gateshead
Greater Manchester – currently under review
If it's determined that you'll need to pay to enter these areas, it's likely your car doesn't meet either Euro 4 standards for petrol vehicles or Euro 6 for diesel ones.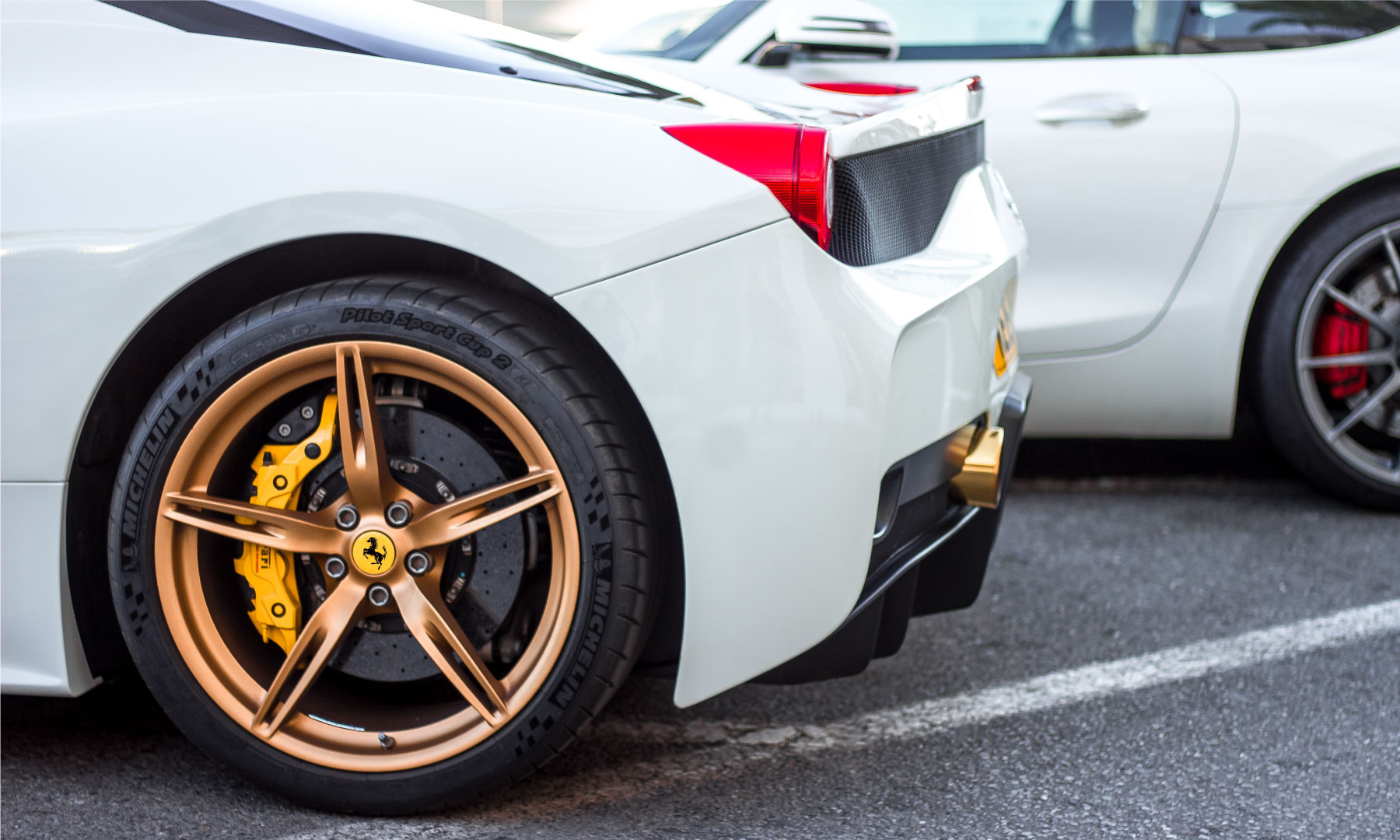 What is a Euro Emissions Standard?
Since the catalytic converter became compulsory on newly manufactured cars, every vehicle produced since 1992 now has its own Euro emissions standard. Each new standard introduced came in line with changes to emissions levels, setting an expectation of acceptable exhaust emissions limits. As fuel injection is a standard feature, it's helped to promote fuel efficiency and lessen the emissions produced.
What Euro Emission Rating Does Your Car Have?
Currently, vehicles are only manufactured to Euro 6 compliance. Until Euro 7 comes in, which is predicted to be the strictest standard to date, Euro 6 is the expectation. Some cars built before 1st September 2015 might also be Euro 6 compliant; this should be featured on your V5C.
| | |
| --- | --- |
| The Emissions Standard | Date of Manufacture |
| Euro 1 – the first standard produced | From 31 December 1992 |
| Euro 2 | From 1 January 1997 |
| Euro 3 | From 1 January 2001 |
| Euro 4 | From 1 January 2006 |
| Euro 5 | From 1 January 2011 |
| Euro 6 | From 1 September 2015 |
| Euro 7 – the strictest standard to date | From 1 July 2025 |
Why Would You Use the Scheme?
It's not compulsory to scrap your vehicle, but it might be an option as we move toward a greener, less polluting future. It's hard to know what further restrictions will be placed on owners of petrol and diesel cars as the deadline to reduce carbon emissions looms, but with investment in electric and alternative fuels, as well as enhancing charging infrastructure, many people may choose to opt into the scheme to trade in their cars
Increasing ULEZ in the UK
There are currently 15 active ULEZ and CAZ (Clean Air Zones) around the UK, with more likely to be introduced in the future. Just like many of us avoid driving on toll roads so we don't have to pay the extra cost, others will consider trading in their old car for a Euro 6-compliant vehicle so they don't have to pay the charges every time they enter ULEZ and CAZ. As these are being introduced in larger cities, it could rack up motoring costs for drivers living in these large, populated areas.
Increasing ULEZ Worldwide
It's not just the UK with big ambitions to reduce emissions. More sites across the world have ULEZ and CAZ in place. If you frequently take your car abroad, especially to Europe and its Member States, you could be susceptible to charges or fines for driving in the wrong areas, such as strict emissions zones and car-free cities. Places like Hamburg also require an emissions sticker to be shown whenever you're driving in the city.
The Ban on the Sale of Petrol and Diesel Cars
It's the big one, and the one we've all got at the back of our minds. In the near future, all manufacturers will cease selling any new petrol and diesel cars. To combat this in the short term, manufacturers have been producing hybrid cars, which will continue to sell for a short period after, unless they can demonstrate the capability of zero emissions. The EU plans for the same to happen by 2035 as well, with the exception of some smaller manufacturers. This is all in debate within Government and any possible dates for its introduction could change.
Of course, this doesn't mean your petrol and diesel car will be illegal to drive. It just might be much harder or more expensive for you to fuel it, tax it and maintain it.
Moving Toward Electric or Hybrid Vehicles
As we draw closer towards looming carbon emission reduction deadlines, petrol and diesel cars will start to phase out. We'll be left with cars manufactured and produced these deadlines and only electric or alternatively-fuelled vehicles for the future. However, we're likely to see a huge increase in all-electric, hybrid, or alternatively-fuelled vehicles on our roads. Of course, our infrastructure will majorly change to reflect this, meaning there will be less focus and benefits of owning either a petrol or diesel vehicle.
Whilst there's no indication about what will happen to petrol and diesel cars, as well as classic vehicles, it might be worth considering how you will adapt to this change.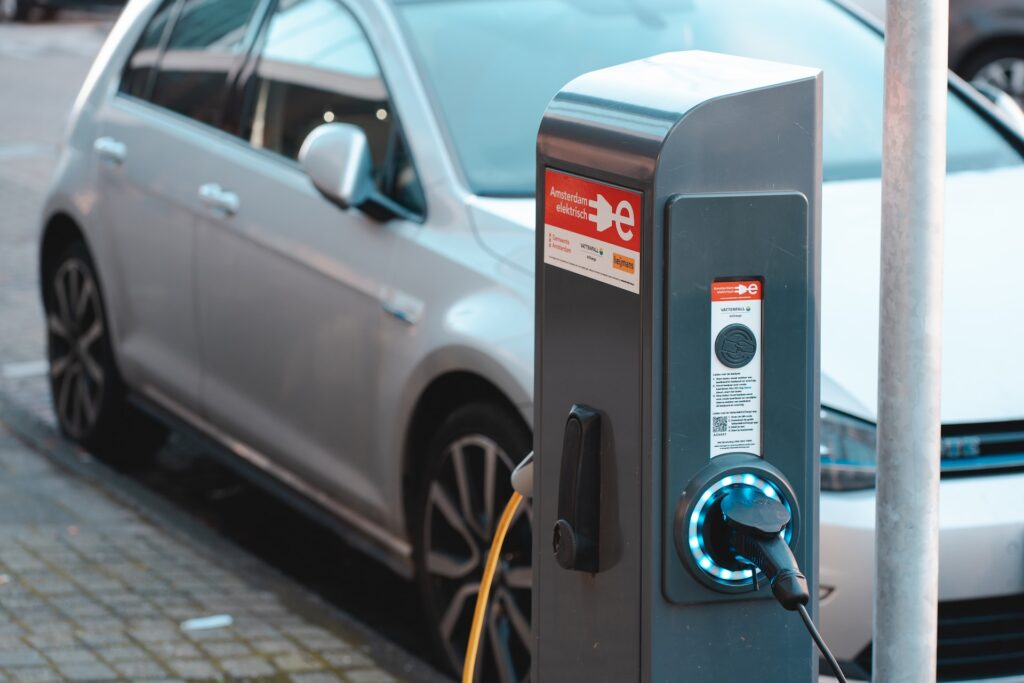 You'll Still Need Insurance, and We're the Experts to Offer it
At Keith Michaels, we have over 30 years of experience providing specialist car insurance for vehicles of every fuel type. We also specialise in delivering insurance for electric and hybrid vehicles. If you need a quote from a reliable provider, we're the ones to call.