*The information in this article is accurate from March 2023.
Imported JDM cars bring a whole new level of excitement to the UK's car scene. And, as car enthusiasts ourselves, we know that vehicles within our own domestic market just don't cut it. That's why many look to import from places like Japan.
Renowned for their efficient and reliable nature, as well as their iconic designs, cars purchased from the Japanese domestic market (JDM) have a huge fan following, and are loved in the car community.
The JDM scene, with a particular emphasis on 90s cars, has spiralled in the UK thanks to the Fast and Furious franchise and Gran Turismo games. Their hearty exhausts and daring designs are turning from every JDM lover's dream into a reality. Many who have admired JDM cars from afar are moving towards owning one.
This guide runs through the basics of JDM cars all the way through to processing a car for import. We'll make sure you're fully prepared for an awesome journey.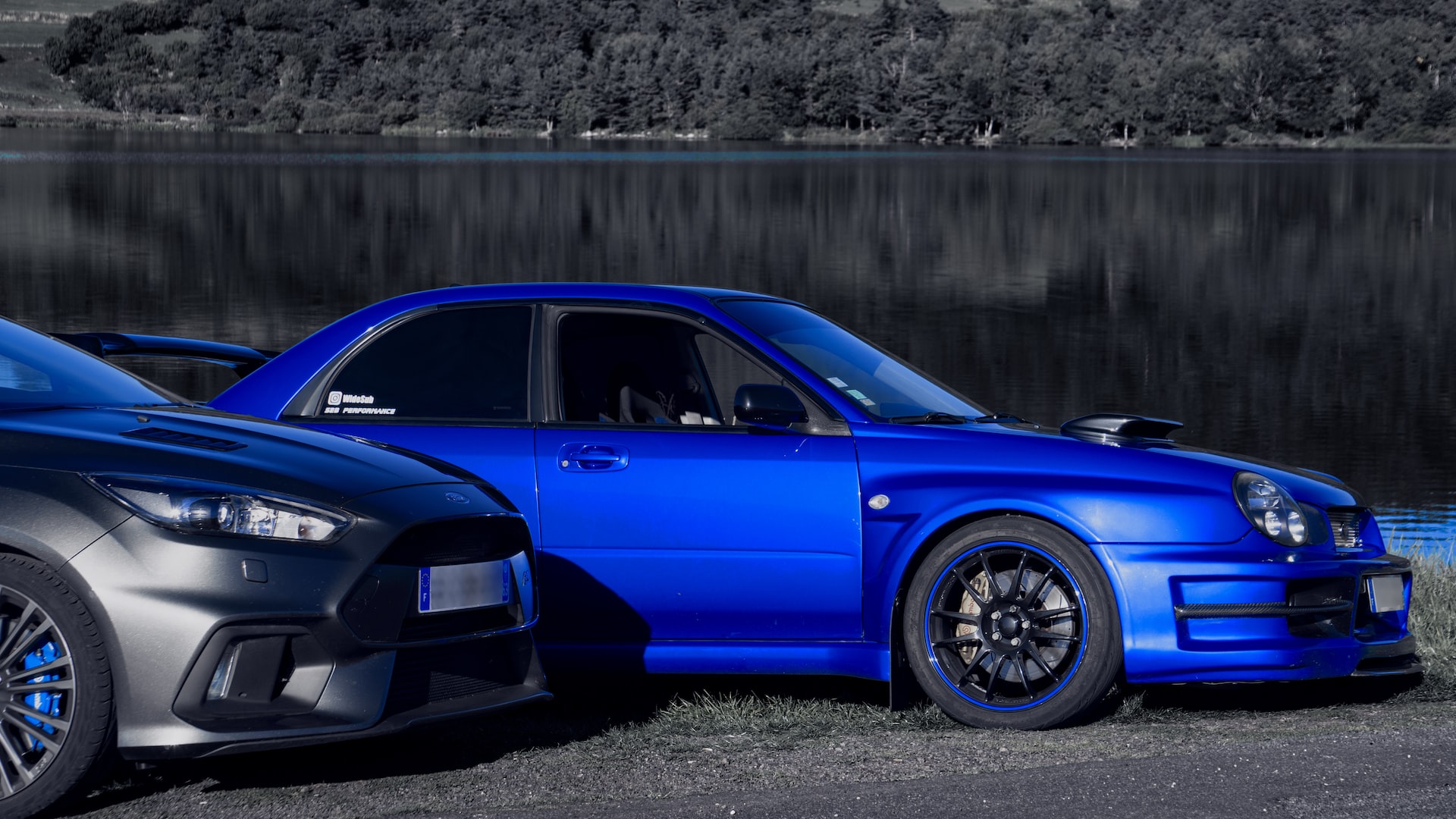 JDM Cars – The Basics
What is a JDM Car?
With all their thrills and excitement, a JDM car is normally a high-performance car that has been imported from Japan into the UK. JDMs are typically more appealing to UK car owners simply because these sporty and aesthetically pleasing variants were never sold to the UK market.
For many petrolheads, there's a need for more. The UK has its own set of well-known and well-loved cars, but their JDM counterparts often offer far more excitement and buzz.
Petrolheads and enthusiasts are often more attracted to purchasing a JDM over a UK-variant because they offer something far more unique. JDM cars have been tested to meet the cultural and legislative requirements for Japanese citizens, meaning iconic vehicles like the Nissan Skyline are already specified to Japanese performance and emissions metrics.
What Does JDM Stand For?
JDM stands for the Japanese domestic market, which is the automotive market based in Japan.
Cars from the Japanese domestic market are often sought out within the UK due to the strict regulations Japanese cars must adhere to. From performance to emissions metrics, they needed to suit Japanese culture by requiring less maintenance and more reliability.
Why Purchase a JDM Car?
JDM cars offer much more variation for drivers compared to UK-sold models. As they are right-hand drive vehicles, it is convenient for UK drivers to import these as no adjustments are needed for the driving position.
Their unique driving setup performs beautifully on track days, allowing drivers to relieve their childhood fantasies. They're also a marvel at car meets and shows, guaranteeing to make petrolheads jealous through custom decals and vibrant alloy designs.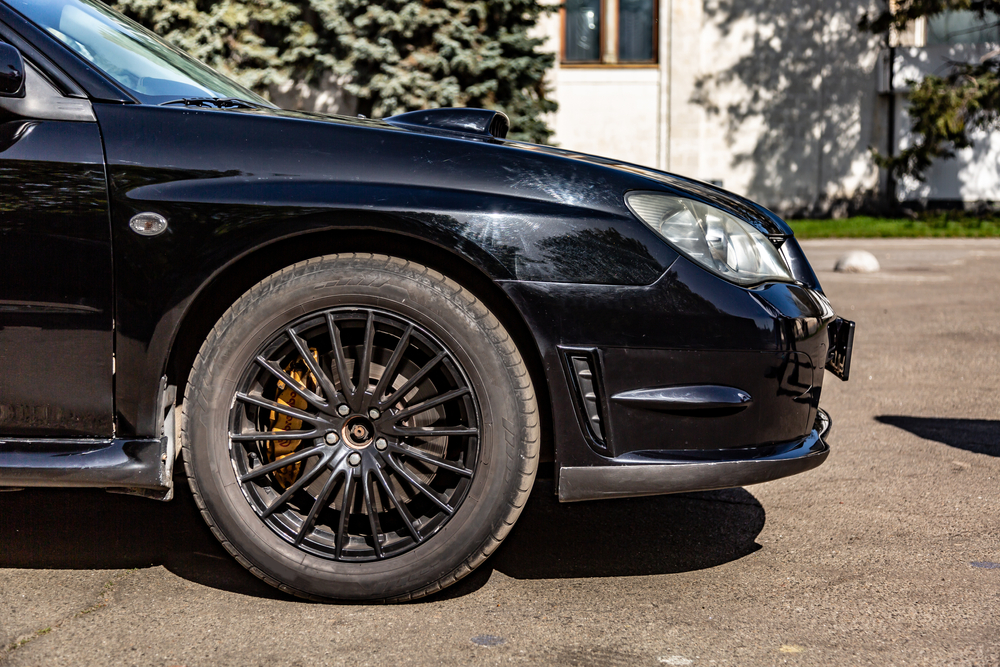 Are JDM Cars Legal in the UK?
The UK allows for the import and driving of JDM cars, as long as all paperwork is present, and inspections have been passed. Luckily, there are only a few extra things to consider before getting your JDM car on the road. Just like driving a UK domestic car, the same rules and regulations apply when driving and owning a JDM.
To drive a vehicle in the UK, you must:
Hold a valid driving licence
Hold a valid insurance certificate for your car
Hold a valid MOT certificate (if required)
Register and pay tax on the vehicle
In addition, to drive a JDM car in the UK, you'll need to consider:
Informing HMRC 14 days of your car arriving in the UK (if imported)
Paying any additional VAT
Getting the vehicle approved so it meets safety and environmental standards
That your insurance policy accurately reflects the car you own and the circumstances you are driving it under, for example, for work
Have declared any modifications with your insurance company prior to fitting
Once everything is in order, you're pretty much ready to enjoy life as a JDM car owner.
We cover more on importing a JDM car below.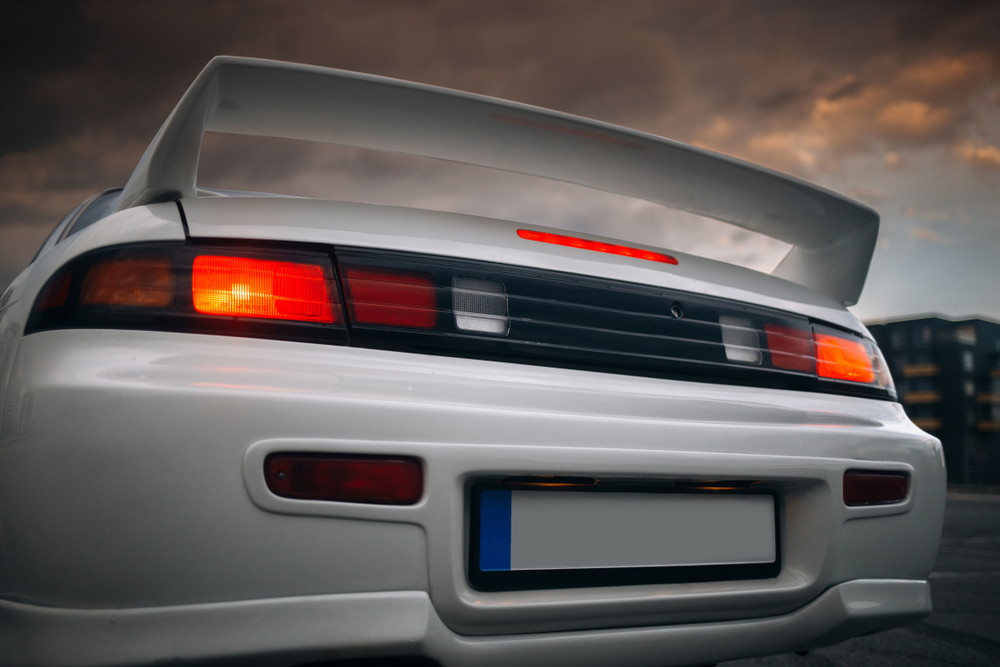 How Do You Classify a Car as JDM?
Despite its namesake, not every car made in Japan is classified as a JDM. Petrolheads and JDM lovers will be able to smell a fake from a mile away. But don't worry, there's some easy ways to tell if your JDM is the real deal. In order for a car to be considered JDM, it must be:
A car made in Japan to be sold brand-new in Japan
Right-hand drive
Manufacture complies with Japanese rules and regulations
A JDM car isn't:
A car made in Japan and sold on the international market
Left-hand drive
Japanese car brand that is also widely sold around the world, such as Honda Civic
Can You Purchase a Second-Hand JDM That's Already in the UK?
Yes, you can purchase a JDM that has already been imported into the UK. Many second-hand car websites will feature a range of JDM vehicles that have been imported from Japan that might already be on their third or fourth owner in the UK.
In order to be sold legally, the seller must have the car's import information to hand and be able to share the details with you. You'll need to inform your insurance company if you're planning to buy an import, so ensure you have all the relevant paperwork before agreeing to purchase.
Can You Modify a JDM in the UK?
Sadly, your JDM isn't a blank canvas, and you can't modify it without proper research. The same rules apply for modifying a JDM as they do for a UK domestic car. Ensure all paperwork is up to date and that the modifications will continue to maintain your car's roadworthiness. Under no circumstances should illegal modifications, such as neon lights, exaggerated window tints and Nitrous Oxide engine modifications, be carried out. In the event that you are going to modify your car, you will need to inform your insurance company beforehand.
Are There Benefits to Owning a JDM?
Although this response will vary from person to person, JDM cars can actually have major benefits for drivers. Aside from being collectibles within the car industry, they are also built to stand the test of driving.
1. Potential to Increase Return on Investment
JDM cars are incredibly niche, but a very hot topic within the UK. Some, like the Toyota 2000 GT, have been known to fetch for millions. As their numbers are limited, their supply can be in high demand. Since video games and films, such as Gran Turismo and Fast and Furious, featured souped-up JDM cars, it's become an aspirational goal for so many to own a JDM car. If they have been carefully looked after and hold all-relevant documentation, a JDM can fetch well into the tens of thousands
2. Durable Mechanics and Body Shell
Japanese cars are notorious for their robust architecture and reliable engines. With the price you pay for import, you'll want your JDM car, such as Subaru Impreza or Mitsubishi Evo, to last. Compared with the UK's domestic market, JDMs look far more attractive to those who want a car that lasts. Due to high-quality parts and craftsmanship, JDM cars typically offer far more possibilities from their life cycle. It's no surprise that brands like Toyota are highly regarded across the world.
3. Dependent on Use, More Fuel-Efficient
Some connoisseurs purchase their JDMs just to flaunt at car meets or large-scale car events, often in a racing capacity. Under this consideration, they might not be the most fuel-efficient. However, when you compare Japanese cars against the gutsy fuel drinkers produced by other car brands, they certainly come out cleaner. Typically, this is because Japanese cars must follow stricter fuel efficiency regulations in Japan.
4. High-Quality and Easily Locatable Parts
Although JDM cars are rarer in the UK, they are created using the same or similar components to their UK counterparts. Additionally, cars are commodities with high turnover rates in Japan, meaning there is normally an abundance of parts that are able to be shipped that still offer high quality.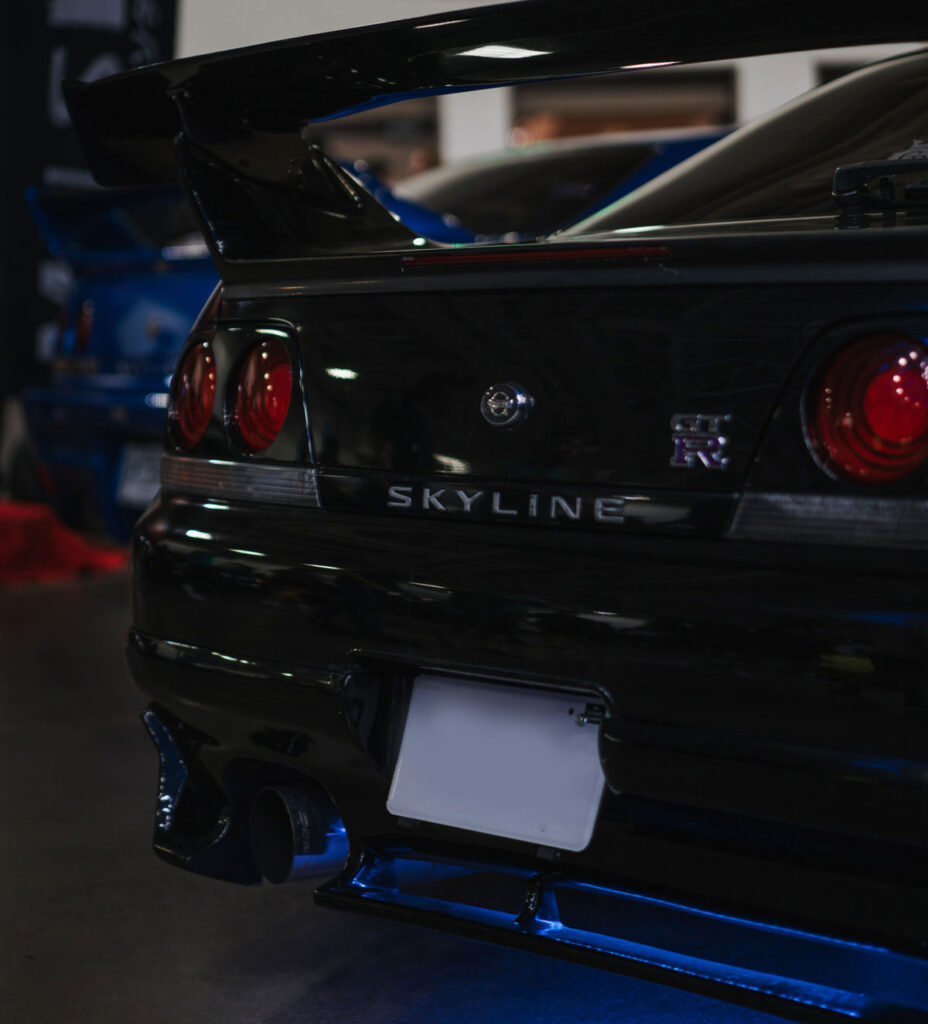 What Are the Most Popular JDM Cars in the UK?
Subaru Impreza
Mitsubishi Evo
Nissan Skyline GT-R
Mazda RX-7
Toyota GRMN Yaris
Honda Integra Type R
Nissan Figaro
Toyota Corolla AE86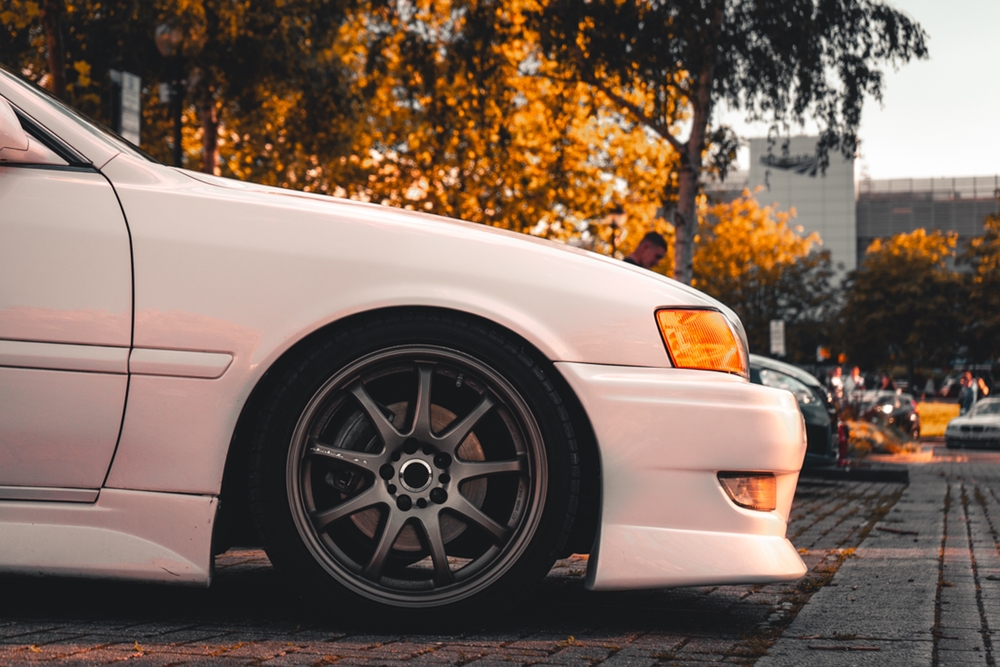 How Do You Purchase a JDM Car for Import?
Ordering your childhood dream car from overseas isn't a task to be taken lightly. The safest way to purchase a JDM car in Japan is through a reputable retailer or export company as they are more familiar with the shipping, import and export process. Export professionals will ready the car for shipping, ensuring all relevant paperwork is stored with the car and available for you upon its arrival. However, it's also possible to purchase from auction sites, though this could take a little longer and can require more paperwork.
Exporters and retailers will normally have JDM cars already in their inventory waiting to be purchased. Similar to online retailers in the UK, you are able to browse through a range of cars in order to select the one that fits your needs. You can discuss inspections, payment and export easily with them.
On the other hand, auction sites can incur competition when investigating the JDM car you want. In this circumstance, the car will go to the highest bidder, which can cause you to exceed your budget or miss out on the car you liked. There's nothing worse than watching your dream JDM slip away.
How to Import a JDM Car to the UK?
Once you've selected your JDM car, and paid and sorted inspections, it should be ready for export. Many retailers and exporters offer an updated shipping service that allows you to keep track of your car's location.
Considerations Before Your Car is Imported into the UK
Researching and selecting the right export agent
Overall budget, not just the cost of the car
Shipping, export and import costs
Correct inspections on the car
Legal Action to be Taken When Your Car Arrives in the UK
Informing HMRC within 14 days of your car arriving in the UK
Paying any tax or VAT
Vehicle approval
Register and tax the vehicle
Insure the vehicle before it is driven on UK roads
How Does Car Insurance Work for Japanese Imports?
It can be difficult to obtain insurance on a JDM from regular high-street insurance companies, which is why specialist providers offer greater duty of care for you and your vehicle. Car insurance specialists, such as Keith Michaels, will work with you, offering insurance for a wide range of JDM cars, including classic cars.
You'll need to be transparent with your insurance provider about your imported JDM, as well as any modifications it has or that you're planning. At Keith Michaels, we're just as invested in your JDM as you are, and we are real car enthusiasts. You'll feel at home with a specialist insurance company, and you'll certainly experience peace of mind when insuring your JDM.