When you love cars, sometimes you have those moments… those heart-breaking moments, when you have to hand over the keys to your beloved's new owner. Buyer's regret is one thing, but seller's regret is so much worse!
Recently, we asked our Facebook audience which car they regretted selling most. People sell their cars for a wide variety of reasons. Sometimes you need to upgrade your Supra for a Dad-Mobile. Other people sell their cars because they no longer need their second car. According to research, only 11% of car owners sell their cars for financial reasons. This includes a desire to save money and an inability to afford insurance.
According to our poll, Subarus were ranked the biggest selling regret. Over 30% of our responders miss their Subarus. Notoriously fun, yet pricey to run, the Subaru Impreza WRX STi has a loyal following among petrol heads generally and the modified  community specifically.
Ford Capris had the second highest number of regrets, with 12% feeling that getting rid of their classic Ford was a mistake. Surprisingly, Mitsubishi Evos scored low in the regret selling factor. This is testament to the popularity of the EVO, but also its relative cost-effectiveness compared to the Subaru.
We had some amazing responses to our Facebook poll, but the weirder entries included a Ford Mustang that once belonged to Sean Connery and a classic Rolls Royce!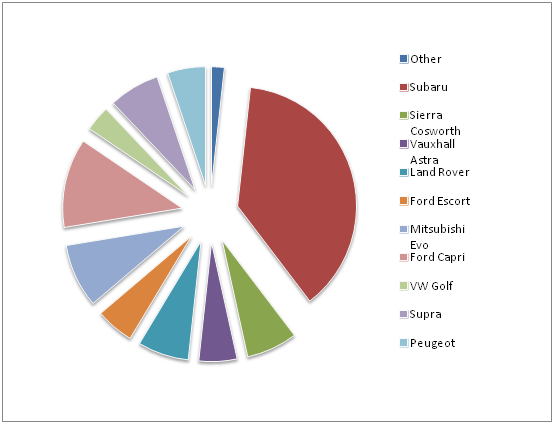 If you don't already follow us on Facebook, you really should. Our community is always active and very opinionated! Join the conversation today!
To read through all your biggest regrets, check out the full post right here.