Christmas is coming and once again no one knows what to buy the car lover. I mean, how many air fresheners, car mugs and Nigel Mansell biographies do you need?
The way we see it, car lovers come in all different shapes and sizes. So you can't just buy a generic car-shaped gift and call it a day. Different car lovers will appreciate different gifts. So to help you buy for the car lover in your life, we've put together a little Christmas List from them, to you.
Modified Car Lover
The modified car lover buys a car that's built to be modified. They are always tinkering with their car, adding body kits and tuning it to perfection. What this person needs is tools and modifications, but they probably already have those. Or you could buy them the next mod in their project. If not, why not give them a way to share their love on social media?
A GoPro is great for showing off every angle of a modified car and getting under the bonnet for a closer look at those performance mods. Any you never know, they may reward you with footage like this:
Performance Car Lover
What do you get the person who bought that Porsche 911 GT3 this year? Surely they have everything, right? Some would say yes, others… not so much. Either way, give the performance car lover in your life a way to protect their cherished investment with a car cover. Available in outdoor and indoor styles, car covers keep performance cars in tip top condition, ready for when your performance car lover treats themselves to a drive.
Family Taxi Driver
We're not going to suggest a mobile phone and a sat nav so your mum or dad can come and pick you up from whatever house party you're at. No way! Some car lovers only get the chance to enjoy their car when they're carting around the kids. They love to drive, but never have the time.
It is for these poor souls that Silverstone Driving Experiences are made. Don't cop out for a potter around the local track in a BMW, head up to Britain's legendary track and give them a treat they'll never forget.
Classic Car Lover
Whether its Ferraris, Morgans, or Minis, the classic car lover cherishes the oldies. They love the classic car shows and taking their pride and joy out on a Sunday afternoon in summer. So what better gift than arranging for a photoshoot for their classic car?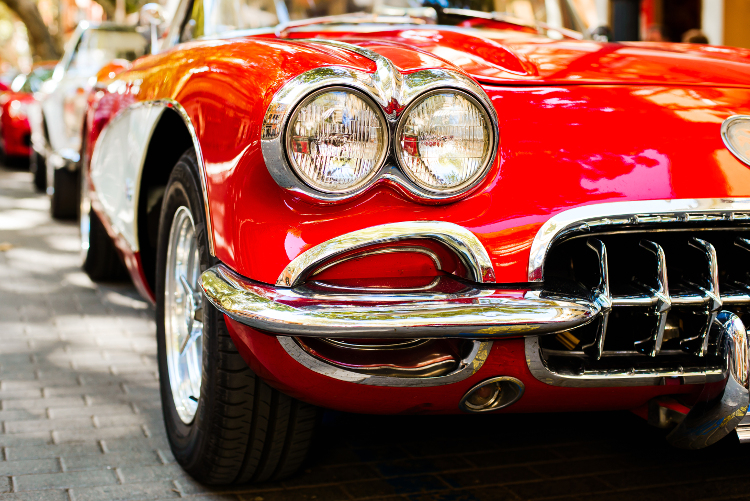 Then, even when it's tucked up in the garage, they can enjoy their classic car in a frame, or in a coffee table book, or 12ft canvas in the dining room!
$#!? Car Lover
This is more likely to be a younger driver, in love with their first banger. Yes it's slow, unattractive and unreliable, but it's fun, it's freedom and opportunity. So give them something fun!
… or buy them a roll of duct tape for when their wing mirror falls off.
What are you getting the car lover in your life this year? Let us know on our Facebook page! Or maybe you're the car lover. If so, let us know what you want Father Christmas to leave under your Christmas tree this year.