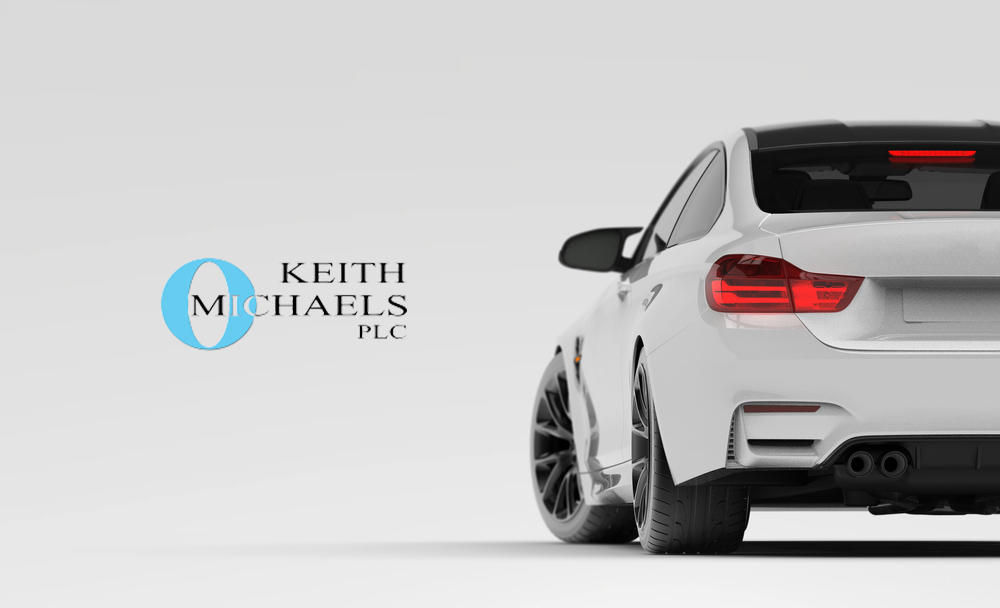 Convicted Driver Car Insurance from Keith Michaels
All Convictions Covered
Your information is safe with us
We NEVER pass on details to 3rd parties – you are solely OUR customer
We're a convicted driver specialist
A policy tailored unique to your situation
Email one of our specialists: convicted@keithmichaels.co.uk
or call them directly on:
Driving bans can be incredibly frustrating. They can completely change your way of life and leave you with many unanswered questions about what to do next. If you have been banned from driving, or are concerned you may receive a ban following a recent driving conviction, we recommend reading our list of frequently asked questions and answers below.
Our FAQs have been separated into the following sections, click the link below to skip to your questions and answers:
---
Speeding Offences and Instant Driving Ban
I've been caught speeding, will I get an instant driving ban?
Generally, the higher the speed, the greater your chance of being giving a speeding ban. Instant bans tend to be issued if you have been caught exceeding the speed limit by 45%:
| | |
| --- | --- |
| Speed limit | Speed Alleged |
| 30 mph | In excess of 51 mph |
| 40 mph | In excess of 66 mph |
| 50 mph | In excess of 75 mph |
| 60 mph | In excess of 85 mph |
| 70 mph | In excess of 100 mph |
The information provided in this table is not 100% accurate as it is also possible to be banned for speeding at lower speeds. This is usually the result of totting up several penalty points over a specific period. Read more on the Totting Up Ban FAQ page.
I've been caught speeding on the motorway by more than 100mph. Will I get an instant ban?
At excessive speeds of this nature (or of more than 30mph over the speed limit), a court appearance and instant driving ban is very likely. The punishment in this circumstance typically starts at disqualification rather than penalty points, but this decision is at the discretion of the Court, and it could be possible to avoid a disqualification.
How long does an instant driving ban last?
In most cases, an instant driving ban can last between seven and 56 days – depending on the nature of the speeding offence. For more serious speeding offences, an instant ban can last up to 120 days. Penalty points will typically range between 3 and 6, but the court may decide to issue an immediate ban with no penalty points.
If you've been caught speeding at an allegedly high speed, and already have 6 or more points on your licence, it is very likely the court will impose 6 more points, which would take your total to 12 or more. This will result in a totting up ban of 6 months.
Can I get a driving ban if I was speeding due to a genuine emergency?
Unless you were driving an emergency vehicle, or have genuine proof that there was no other alternative but to speed, you will not be exempt from getting a speeding offence, nor an instant driving ban.
Is there any discretion on an instant driving ban?
The court will consider all issues that are raised during a hearing, including factors beyond your control which may have affected your ability to drive sensibly (mitigating circumstances) as well as factors that could increase your accountability (aggravating circumstances). There's a possibility the court could decide not to issue an instant driving ban.
How long do points stay on my licence?
Driving conviction codes and penalty points must stay on your driving licence for 4 or 11 years depending on the offence. More serious offences, such as causing death by careless driving, or driving while over the limit of drugs or alcohol carry 11 year penalties.
---
Avoiding a Driving Ban
Can a driving ban be avoided?
Although in most cases a ban is considered mandatory under the totting up system, it is possible to avoid a driving ban. For fairly minor offences, disqualification is discretionary, but only if you present a successful submission of exceptional hardship to the courts. This is what you, the defendant, must submit as an argument that a driving ban would be too harsh a punishment, considering the circumstances.
Can I avoid a ban if I need a licence for my employment?
Simply requiring a licence to continue working is not sufficient justification in court to avoid getting a driving ban. Although the courts will consider the impact a driving ban could have on your employment, your mitigation will not be strong enough if you base it solely on this factor.
Can I avoid a driving ban if I have a clean driving licence?
The court is obliged to consider all of your circumstances during your hearing for a driving offence – including your previous record – but a clean driving licence is not a strong enough argument to avoid a driving ban on its own merit.
How can I try to avoid a driving ban in court?
There are several ways in which a defendant can argue against an allegation and attempt to avoid a driving ban in court, but this will depend on the nature of the offence. Exceptional hardship is one such way in which a defendant can make a plea to lessen or avoid punishment. Other options include:
Plea of Mitigation – If you have been found guilty, or pleaded guilty, you will have the opportunity to put forward a plea of mitigation before the court imposes any punishment. The aim of a plea of mitigation is to persuade the court to impose a more lenient punishment.
Special Reasons – These occur when a court decides there are certain circumstances that relate to the offence (not those involved in exceptional hardship) that justify a more lenient punishment – i.e. no disqualification. The defendant could admit to the offence, but argue that special reasons mean there should be no disqualification or endorsement of penalty points.
---
Appealing a Driving Ban
What can I do if I have been banned from driving?
If you have been convicted for a driving offence in a Magistrates' Court which has resulted in a driving ban, you can immediately lodge an appeal to the Crown Court. This can be done on the basis that you have been wrongly convicted or that the sentencing was too harsh. Making an appeal just because you want to drive is not a legitimate reason.
The sooner you make an appeal, the better, as you only have 21 days to do so following your sentencing. If you have not already contacted your solicitor or lawyer, it is advisable to do so when making an appeal.
You can access the documents to appeal to the crown court here.
What does an appeal against a driving ban involve?
Once you lodge an appeal, a hearing will be scheduled with the Crown Court where a Judge will review the case and make a decision on how it should be dealt with. He or she can either uphold the original decision, abolish it, or send the case back to the Magistrates' Court for another hearing.
In terms of cost, making an appeal involves spending public money, but this will be dealt with at the end of the hearing depending on the outcome. If your appeal is successful, the other party must pay for the costs. If you are unsuccessful, then you will have to pay up and refund the public purse.
Can I drive while waiting for the Crown Court hearing?
There's a possibility you can have your driving disqualification suspended while you wait for your Crown Court hearing. However, only the Crown Court can validate this, so you must immediately apply for suspension as soon as the original case has been concluded. Ideally you should do this via your legal representative who can make sure all the correct information is covered. If the Crown Court does not agree to a suspension, you will not be able to drive.
---
Banned From Driving
What do I do now that I have been banned from driving?
As soon as a court imposes a driving ban, you are immediately disqualified. Your licence will be sent to the Driver and Vehicle Licensing Agency (DVLA) confirming your disqualification period. You must immediately tell your insurance company of your disqualification. Otherwise your policy will become invalid and will leave you vulnerable.
Can I drive a motorbike or moped during my disqualification period?
A driving ban covers all motor vehicles so you cannot drive a car, motorbike or moped during your disqualification period. If you need to travel, consider buying a bus pass or train travel card. You could also use your driving ban as an excuse to ride a bike more.
Does a driving ban mean I have a criminal record?
Only convictions for serious offences qualify for a criminal offence, such as death by dangerous driving. Driving bans as a result of totting up points or speeding are typically dealt with in a Magistrates Court and do not count as criminal offences. Therefore, your criminal record will remain unaffected.
Can I drive abroad with a driving ban?
No. You can only drive abroad if you have a full driving licence, and when you are banned from driving your licence is automatically sent to the DVLA.
Can I supervise a learner driving during my disqualification period?
No. You can only supervise a learner driver if you hold a full driving licence.
How can I find information on my disqualification?
If you were represented by a legal professional in court, they will be able to provide information on your driving ban. You can also request a Certification of Conviction from the court that imposed your ban. Alternatively, you can contact the Driver and Vehicle Licencing Agency (DVLA).
What happens when my disqualification period ends?
If your disqualification was less than 56 days, the DVLA will return your driving licence as soon as your ban comes to an end. If your ban was longer 56 days, your driving licence will have been automatically revoked, which means you'll need to apply for it to be reinstated.
If you are not required to retake your theory and practical driving test, you can resume driving as soon as your disqualification period comes to an end and you get back your licence.
Will my previous penalty points be removed after my driving ban ends?
If you have been banned from driving under the totting up system, your accumulated points will be automatically wiped as soon as your disqualification period ends and you get your licence back. However, if you received an instant ban, your previous penalty points will still be intact when your disqualification period ends.
I need to retake my practical driving test following a driving ban, do I need to apply for a provision licence?
If you have been ordered by the courts to retake your theory and practical driving test following a driving ban, you will need to make a formal application to reinstate your driving licence. This includes applying for a provisional licence and sitting the theory test once again.
For more information on driving bans and what to do next, take a look at our Convicted Driver Information page.
Here at Keith Michaels we specialise in providing car insurance to convicted drivers, and have various schemes in place. If you're looking to get insured following a driving ban, take a look at our Banned Driver Car Insurance for more information on the type of cover we can offer you.